10 Most Popular Types of Photography in Nigeria
Photography is a popular profession in Nigeria, and there are various types of photography commonly found in Nigeria and other parts of the world. Some of these types of photography are meant for individuals, a few for corporate, while other are a mixture of both. Below are the most popular types of photography in Nigeria.
10 Most Popular Types of Photography in Nigeria
1. Portrait Photography
Portrait Photography is a popular type of photography in Nigeria which involves the photographer capturing a person's face and shoulder while showcasing different facial expression, personality, profession, and attitude. Portrait photography might be used as artwork, fashion, model portfolio, headshots, to mention a few.
Portrait photographers tend to be very creative by making use of special props, studio chair, backdrops, special lenses, light modifiers and many more. It does take a bit of time setting up all these props for achieving a fantastic output. Portrait photography can be shot either in a photo studio or outdoors.
Check out EliteStudio.ng for your studio portrait in Lagos Nigeria.
2. Wedding Photography
This type of photography needs no much introduction as it is the next most popular type of photographer in Nigeria after Portrait Photography. Wedding photography could involve pre-wedding shoot for the couples, traditional engagement, and the main wedding shoot itself which could include both outdoor and indoor photography. In this genre of photography, it is advisable for the photographers in charge to relate to the clients before the wedding day to shoot as the client requires. Expectations for wedding photography differ from one client to another. Hence, wedding photography cannot be another one size fit all shoot.
One exceptional quality of a professional wedding photographer besides creativity is "strength and agility." The photographer also has to be friendly and sociable.
3. Event Photography
This genre of photography specialises in capturing pictures of events and parties such as birthday, baby naming, funeral, awards, conferences, religious events, social events and more. It is a vast genre of photography which encompasses other types of photography. Event photography is also a superset of wedding photography.
4. Studio Photography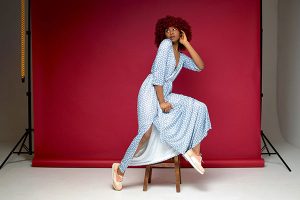 Studio Photography is mostly done indoor, whereby everything is staged in a photo studio that is full of photographic equipment. Both studio photography and portrait photography are interwoven. A few photography equipment used in a studio besides cameras and lenses are backdrops, backdrop stand/system, studio flashes (strobes), light stand, barn door, softboxes, reflector, light meter and other necessary props required for shooting.
5. Fashion Photography
This photography type is dedicated to shooting fashion items, whether on human (models), still-life or mannequins. Fashion items could be anything from clothing to fashion accessories.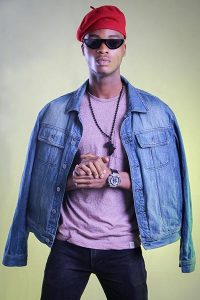 Fashion photography is most often conducted for product showcase, advertisements and fashion magazines production such as Complete Fashion, Pulse.Ng, Genevieve, Style Mania, etc. Fashion photography is one means of speaking fashion to the world.
6. Landscape Photography
This is a type of photography that involves taking the photographs of all the visible features of an area of land or water, often considered in terms of their visual appeal. A good example of this is taking a picture of the new bus station and its surroundings in Lagos.
7. Street Photography
This is a type of photography that covers a wide range of other sub-genre aspects of photography. It could be landscape (with or without human surfacing) photography, street documentary photography, or street portrait.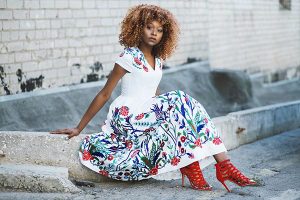 Furthermore, street photography does not necessarily have to happen on the street; it could be a candid shot in a busy market or a random shot of a subject in public places.
8. Product Photography
Product Photography is a way to expertly showcase images of products in a way that it will compel buyers to make a buying decision. It is a vital stage of launching a new product into the market.
Product photography could take place in a photo studio or outdoors on the field. Images taken from a product shoot are typically used for online and offline advertisement, launching, video ads, listing on an e-commerce website and many more.
9. Aerial Photography
Aerial Photography involves taking photographs from an aircraft or other flying objects like a drone. With the introduction of drones into the market, drone photography is often referred to as aerial photography. Cameras are mounted on objects or structures high up in the sky, and a shot may be triggered remotely or manually when hand-held by a photographer.
Aerial photography is used most times for creative work or documentation of new projects.
10. Black and White Photography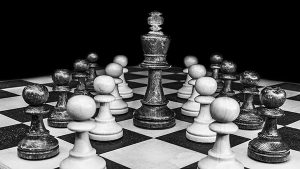 This is my most favourite, and it is still not widely used in Nigeria for some weird reason I cannot even explain. This type of photography is dedicated to shooting the subject in a monochrome form, that is, black and white with no colours appearing in the image. It is a creative form of photography commonly used in photo-documentary, filming and visual art.
It has also been found that some objects are better shot in black and white as they present a more pleasing outcome. Examples of such are babies, multi-coloured animals, texts, waterfalls, landscape, portrait, zebra crossing, repetitive patterns, selective colours, smoke and many more.
Elite Studio Nigeria has professional wedding photographers in Nigeria who are skillful at their craft and can take your wedding photo shoot to another level. Let's tell a story about the love you share with your spouse. If you live in Lagos Nigeria and want studio portrait Lagos or any other types of photography stated above, visit Elite Studio Nigeria. The studio also provides photography training Lagos.